A superb La Mouline 1999 by Guigal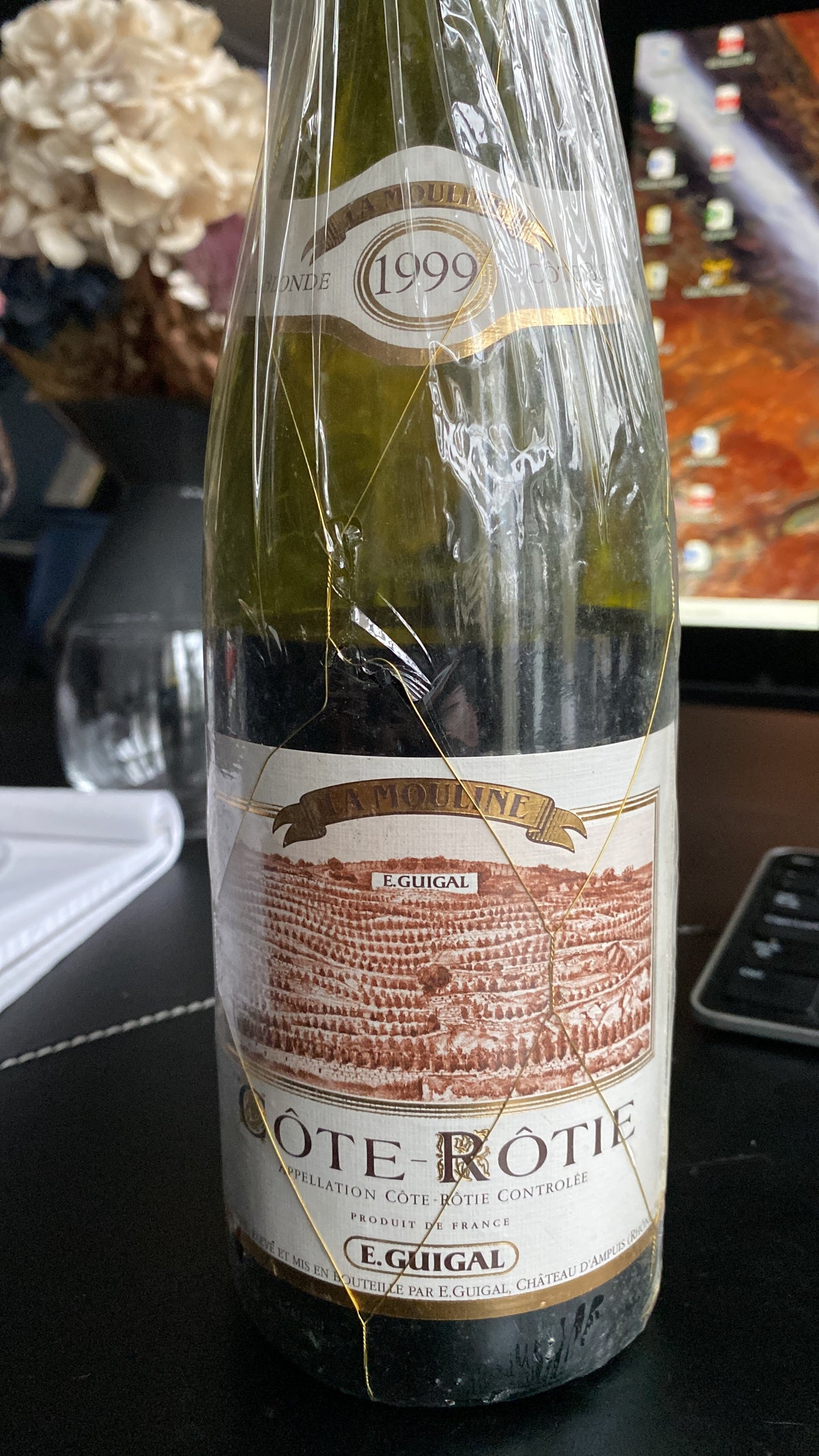 Wow! Somehow I was convinced I grabbed a bottle of La Mouline 1998, but from the first sip I knew it could not be that as this wine is a wakeup call and captures your attention immediately and completely.

The 1998 is a smooth, even thick soothing version of La Mouline, truly comforting like a warm winter fireplace wine, smothering you with motherly love.

The 1999 however takes you on a whole different journey, first the rich and lovely bouquet, followed by its amazing, broad winged taste palette full of energy. Its not power, as it doesn't need that, it bigger than that as it just lifts you up and takes you places. This is one of those superior examples of grand wines that turn your day into one unique experience.

This 1999 is magical with so much sexappeal and tension and all embedded in ripe, incredibly harmonious and complex wholeness.
Even at 22 years of age it's jumping from the glass, with exotic richness, a capturing lovely mineral core that makes this an OMG wine experience. The type of minerailty you see in Vega Sicilia in top vintages like 1994, or in Lafite Rothschild, in almost every vintage, good and bad.

So my recommendation would be for you to try this at least once as this is one of those priceless experiences.
---